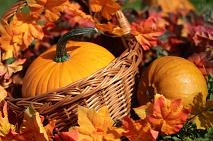 November 23, 2015
No, Jordan's Seduction STILL isn't done--because life, ya know. Between looking for new health insurance, farm books, and family and friend health crises, it's been slow going. But I'm still working madly on it and you may or may not be happy to hear that it's decided to be a 100k+ book. Gah! My muse is sneaky that way, and trust me, it drives me just as crazy as it does you. :)
The good news is, Julian's Sins, Book 1 of the FrankenDom series (the retitled and recovered FrankenDom), is releasing December 1st at Samhain. To spread the word, I'm putting up a new contest and giving away a $50 gift card! Check my Contest page for details.
My next public appearance will be with fellow Smutketeers Eden Bradley and R.G. Alexander at the Romantic Times Booklovers Convention at the Rio Hotel in Las Vegas next April. We're sponsoring the Cirque du Punk ball on Friday night and it's shaping up to be one hell of a party, so if you haven't signed up for RT2016 yet, get yourself over there and do it before they run out of space.
Wishing you and yours the happiest of Thanksgiving holidays!
Robin

April 11, 2016 » Signing at Romantic Times Booklovers Convention in Las Vegas


December 1, 2015 » Julian's Sins releases!
December 20, 2014 » A Carnal Christmas released!
February 25, 2014 » Amorous Overnight's releases at Samhain!
November 19, 2013 » Not So Over Eli releases!
October 7, 2013 » Amorous Overnight sold to Samhain!
April 23, 2013 » FrankenDom releases at Samhain!
January 11, 2013 » FrankenDom sold to Samhain!
December 15, 2012 » Not So Tiny Tim releases!
October 29, 2012 » FrankenDom indy release!
August 11, 2011 » Carnal Compromise hits #1 on Samhain Publishing's bestseller list!
August 9, 2011 » Carnal Compromise releases at Samhain Publishing!