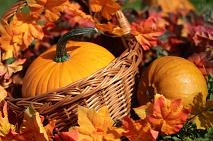 October 31, 2016
My abject apologies for going so long between books. I've had a lot on my plate personally the last couple of years, and more conflict than I can handle and still be creative. Right now I'm setting aside the recalcitrant Jordan and trying to get a Christmas story up before Thanksgiving, so stay tuned!
Sadly, I won't be making any personal appearances next year because I'm breaking the bank to take my girls on their senior trip to Europe. Plus I need to finish more books before I can do more conferences--right now one of my publishers is refusing to pay me my last 18 months of income before they close (not to mention the $18k they underpaid me during the three prior years), which is a huge hit to my income this year. But I should be at RWA in Denver in 2018!
Have a great Halloween!
Robin



December 1, 2015 » Julian's Sins releases!
December 20, 2014 » A Carnal Christmas released!
February 25, 2014 » Amorous Overnight's releases at Samhain!
November 19, 2013 » Not So Over Eli releases!
October 7, 2013 » Amorous Overnight sold to Samhain!
April 23, 2013 » FrankenDom releases at Samhain!
January 11, 2013 » FrankenDom sold to Samhain!
December 15, 2012 » Not So Tiny Tim releases!
October 29, 2012 » FrankenDom indy release!
August 11, 2011 » Carnal Compromise hits #1 on Samhain Publishing's bestseller list!
August 9, 2011 » Carnal Compromise releases at Samhain Publishing!