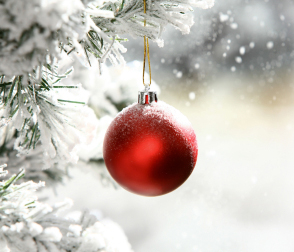 December 15, 2014
I have new release today--but it's not the one you were expecting. A Carnal Prologue (to A Carnal Christmas) went live today as a FREE READ! It's available right here on my website as a PDF download.
So where's A Carnal Christmas? It's still coming, but a few days later, on December 19th (or later in some formats).
Why? Because my sneaky sadistic muse was trying to tell two stories at once. A Carnal Prologue started its life as the prologue to A Carnal Christmas, but it didn't fit with the rest of the story. It was back story, and there was too much of it. In fact, it was longer than a lot of authors' chapters. I tried squeezing it into the main body of the book, but there was just too much significance to the events that took place earlier for me to be happy with telling them in hindsight, either as back story or dialogue. So at the suggestion of my two wonderful critique partners, I cut off the prologue altogether, expanded it into its own short story, and put it up as a free read for you, my faithful readers.
Since I postponed the release of A Carnal Christmas, I'm extending my contest by a few days. There's still time to enter, so if you haven't already, go check it out!
And now that I've updated you all, I have to crawl back into my writing cave and put the finishing touches on the main story, A Carnal Christmas. See you in a few days!
Robin

February 21, 2015 » Signing at Wild Wicked Weekend in San Antonio
April 25, 2015 » Signing at Bondage Expo Dallas in Dallas
May 12-17, 2015 » Signing at RT Booklover's Convention in Dallas
August 23, 2014 » Signing at the BDSM for Writers Conference in New York City



December 15, 2014 » A Carnal Christmas releases!
February 25, 2014 » Amorous Overnight's releases at Samhain!
November 19, 2013 » Not So Over Eli releases!
October 7, 2013 » Amorous Overnight sold to Samhain!
April 23, 2013 » FrankenDom releases at Samhain!
January 11, 2013 » FrankenDom sold to Samhain!
December 15, 2012 » Not So Tiny Tim releases!
October 29, 2012 » FrankenDom indy release!
August 11, 2011 » Carnal Compromise hits #1 on Samhain Publishing's bestseller list!
August 9, 2011 » Carnal Compromise releases at Samhain Publishing!
June 24, 2009 » Enemy Overnight releases at EC!
February, 2009 » BIG Temptation receives an RRT Erotic La Grande Morte award!
January 25, 2009 » BIG Temptation receives a JERR Gold Star Award!
December 17, 2008 » Ellora's Cave releases BIG Temptation!